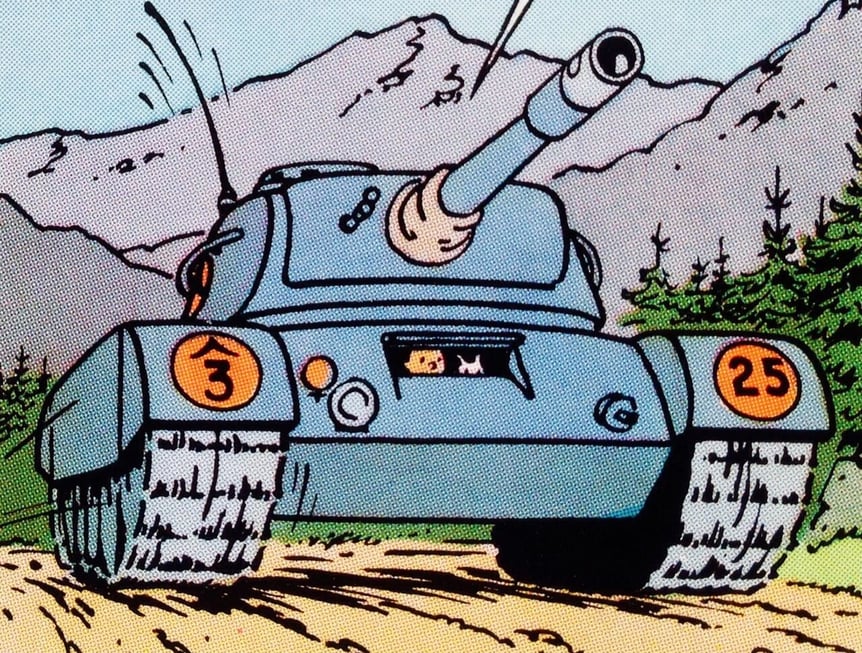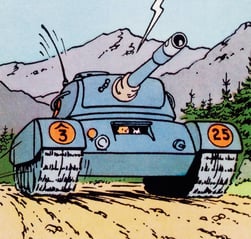 Tintin commandeering a Bordurian tank in The calculus affair, a trained eye will roughly identify an M-24 Chaffee that was issued in the french army in Indochina and Algeria
© Hergé/Moulinsart
Still a kid, Hergé was already learning the basics of military life in the belgian scouts community. Young Georges Rémi, his real name, strats to draw his own adventures while treking Europe with his troop.
He enlisted in military service as a second lieutenant in the 1st Chasseurs à pieds starting in 1926. When Germany declared war, he was called back in 1940 to be an infantry instructor and continued to write Tintin's adventures during this time.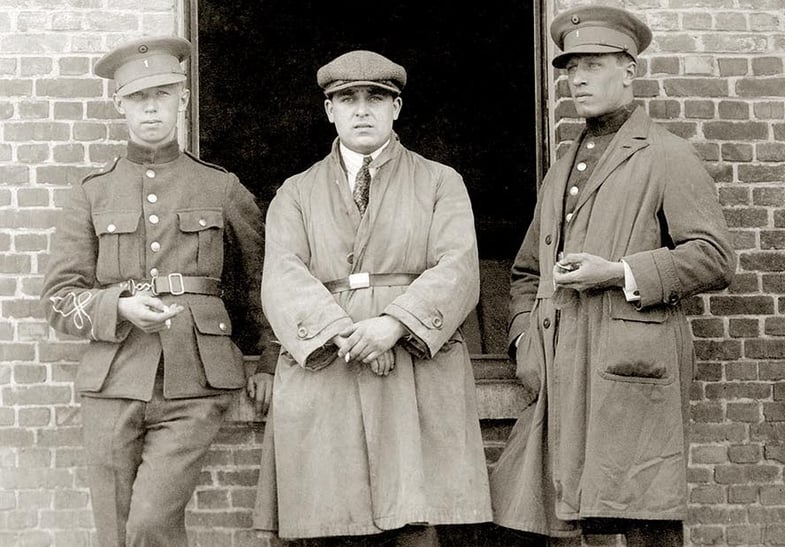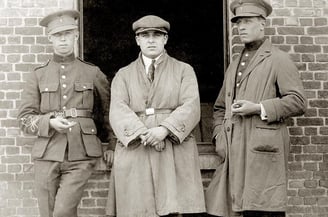 Hergé on the left, looking his best in a dress uniform in 1926
Picture from tintin, collection Michel Lichtaert
Volunteer, Hergé takes inspiration in his own experience but also from an active duty soldier from whom's features are now Tintin's, his brother Paul Rémi.
Cavalry senior NCO, Paul is an accomplished horse rider. He will serve for more than 30 years in the belgian military and stayed a brazen adventurer, trait that Tintin will inherit.
Major Paul Rémi, avid horse rider and carreer soldier
Picture from georgesremi
Hergé is not only accurately drawing guns and cars, he's also proficient in tactics and his characters behave accordingly, putting up ambushes and guerrilla strategies.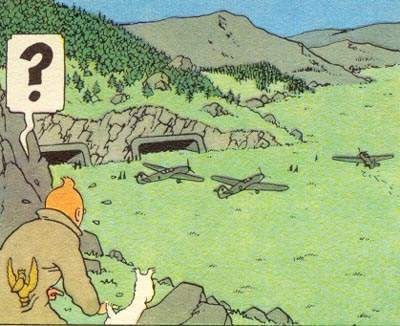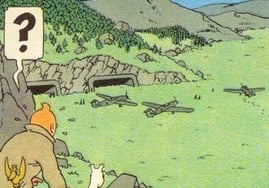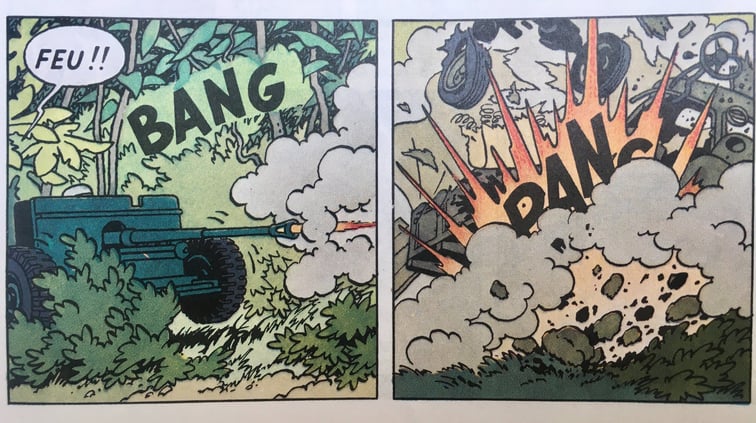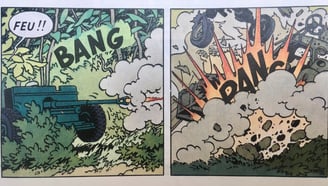 Tintin watching over a hidden airstrip in the mountains of Bordurie full of Messerschmitt BF 109
© Hergé/Moulinsart
An anti tank gun ambushing from the side of the road in Tintin and the Picaros
© Hergé/Moulinsart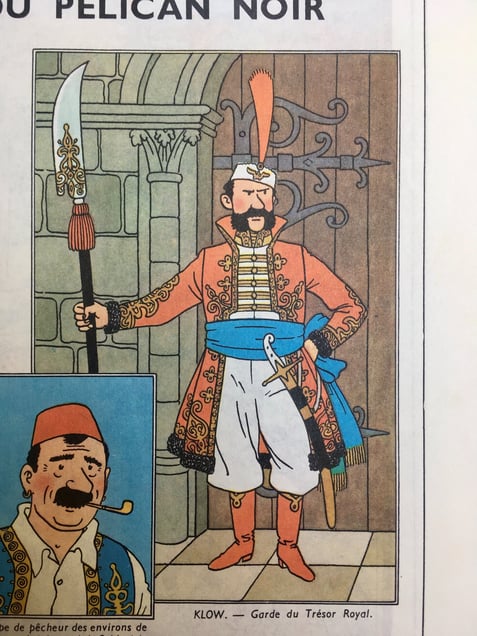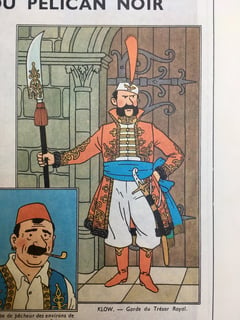 a beautiful uniform, clearly inspired by the Balkans in Ottokar's scepter
© Hergé/Moulinsart
Tintin is a huge part of my youth, without a doubt like a number of you. He always managed to get into impossible situations, often getting in the middle of putschs, coups, neighbouring wars and assassinations attempts and it was always delightful to watch him get out of it by stealing tanks and planes.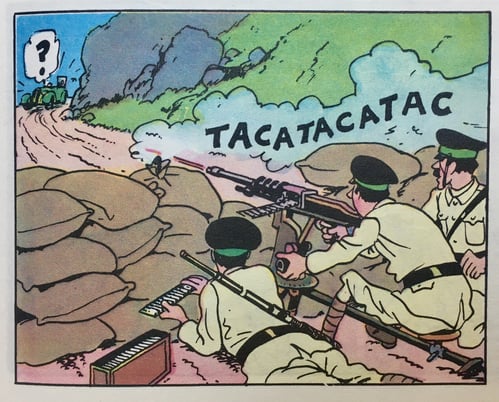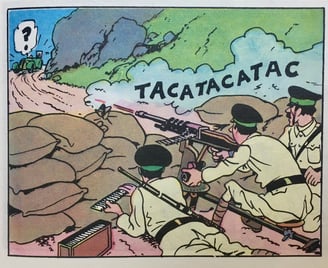 This time a french Hotchkiss 1919 in the middle of the road in The broken ear
© Hergé/Moulinsart


A Colt Army in the hands of a sailor and a weirdly magazine missing SMG inspired from the belgian Vigneron M2
© Hergé/Moulinsart
Hergé was an avid history buff and was always very keen on passing knowledge, in the 50s he started a serie of drawn stickers to collect. You could find stamps in Gala chocolate and a variety of other household things sold at the time that could be exchanged for magnificent drawings in a few categories that were destined to fill six hardback books, including two on the Navy, two on the Aviation, one on Automobiles and one on aerostats.
Today these albums are very valuable and trade for impressive sums, most of them being either incomplete or in a poor condition. Those are witness to a passed timeframe where you can see Tintin in a variety of military outfits without a worry about angering anyone and in the sole purpose of education.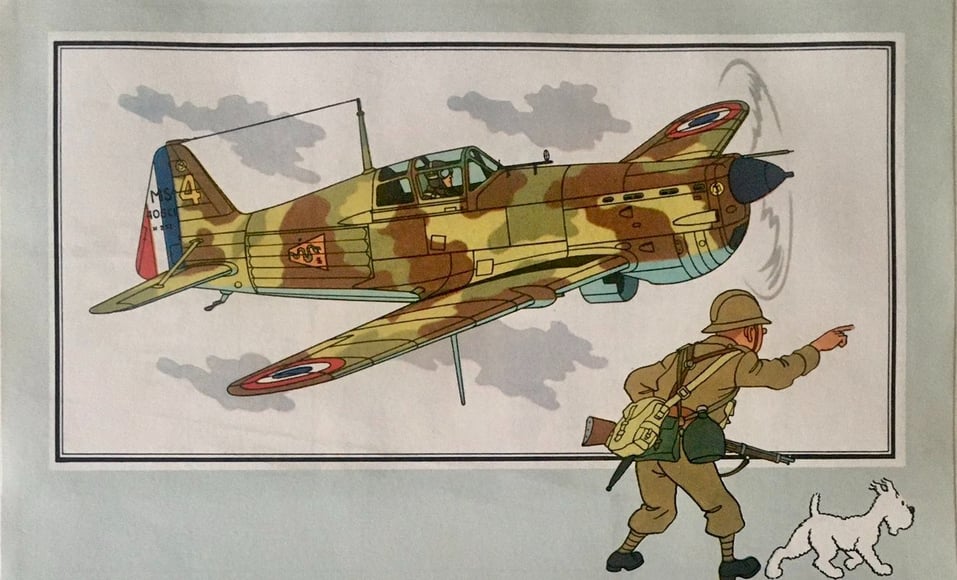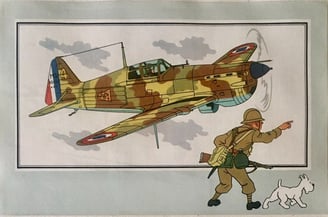 Tintin as a french infantryman, with a superb Morane-Saulnier M.S-406
personnal collection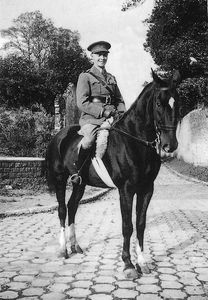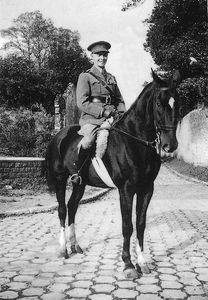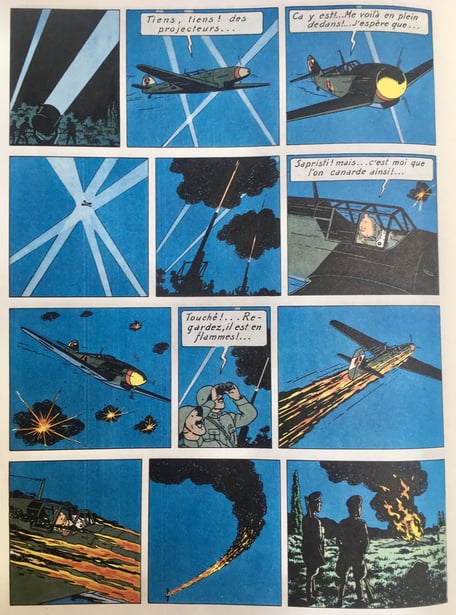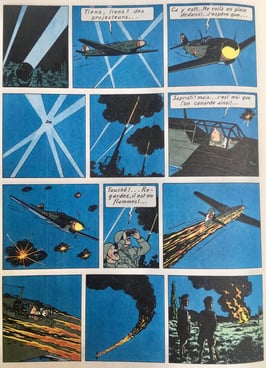 A very lively page showing again the Messerschmitt BF 109 in great details
© Hergé/Moulinsart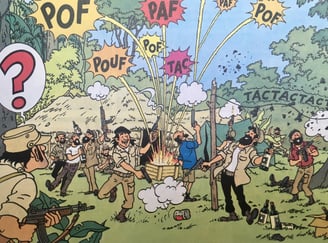 Interesting display of italian weapons in the hands of the guerilla in The Picaros, two versions of a wooden feature Beretta AR70 and a pretty rare Beretta M12 machinegun on the right end
© Hergé/Moulinsart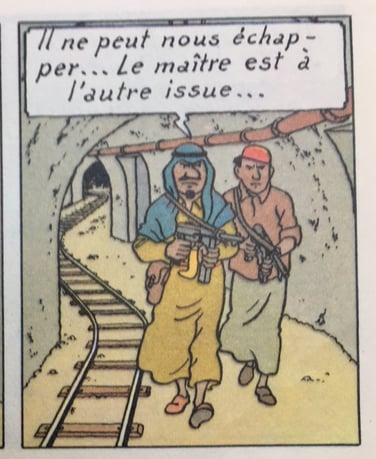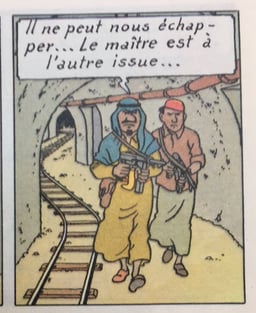 The infamous MP40 in Black gold
© Hergé/Moulinsart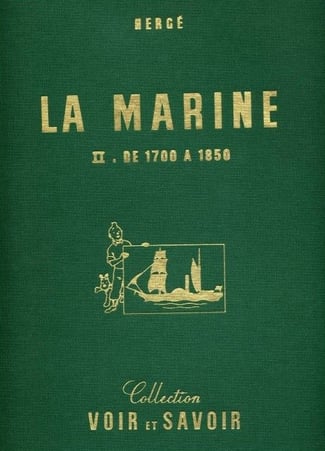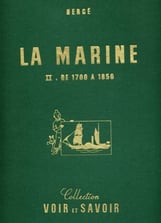 Navy and Aviation
pinterest and personnal collection
The Navy and the Aviation
Tintin, guns, uniforms and vehicles
Hergé's work is peppered with war equipments, not all of them are realistics to the point you can identify everything but a number of them are very well depicted and some weapons and most importantly vehicles are very precisely drawn.
Fictional, the units that appear in those cartoons are inspired from the real world and use perfectly realistic equipments.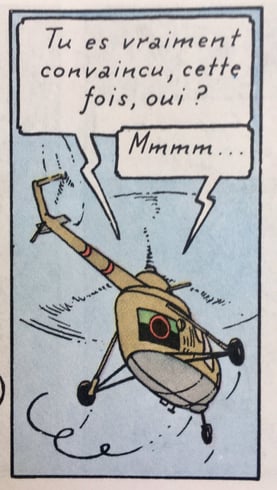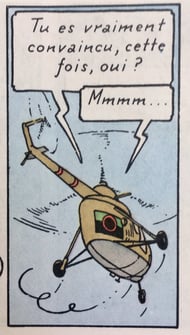 A soviet made MIL MI 1 roaming over the jungles in the Picaros
© Hergé/Moulinsart
Pioneer of the clear line drawing style, Hergé transmits with his efficient and simple cartoon style his love of history, weapons and vehicles through his work.
Legendary story-teller, Georges Rémi and his famous fair haired character inspired thousands of children, instilling curiosity and a neverending thirst for knowledge. Hergé is one of my favourite cartoonists and had a strong influence on my desire to live things that not everyone would.
I hope that article stirred some dear memories and gave you the eagerness to open again your dusty albums of Tintin that brought you so much joy.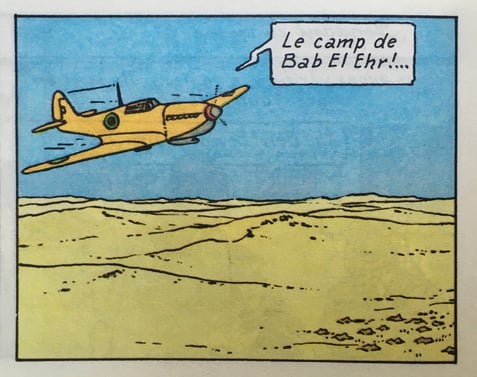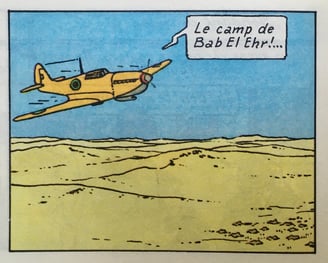 a Spitfire in Black gold
© Hergé/Moulinsart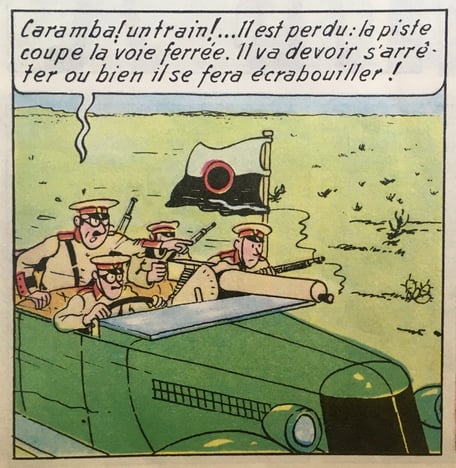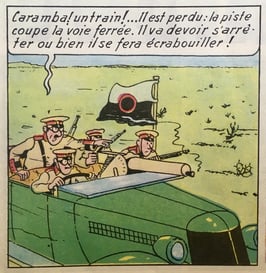 A Ford V8 featuring a german MG08 in The broken ear. Intersting weapon likely coming from german gun procurements to South America around the 1st world war
© Hergé/Moulinsart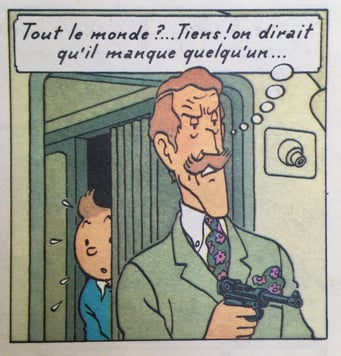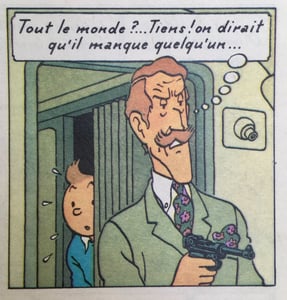 A very sharp looking Luger P08 for the smartly dressed plane hijacker in Flight 714 for Sydney
© Hergé/Moulinsart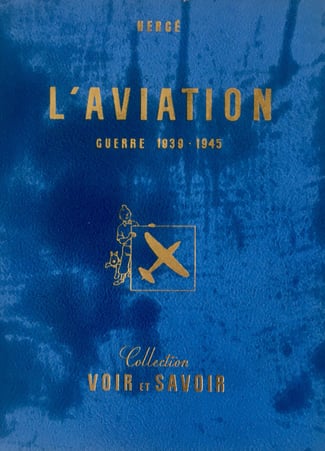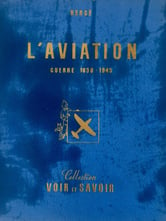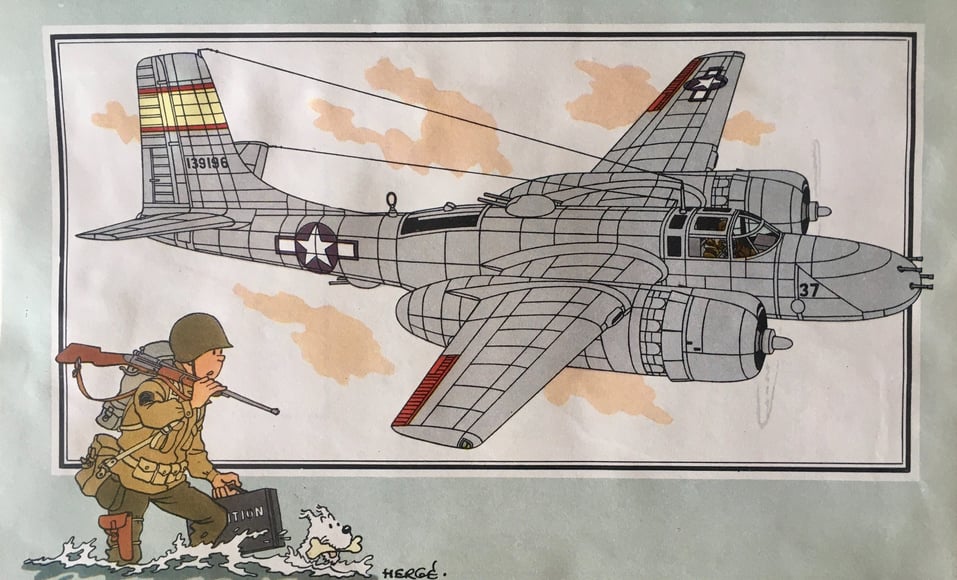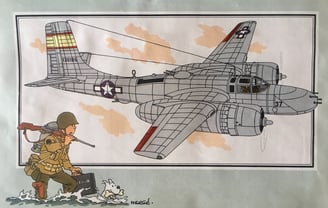 Tintin landing in front of an imposing Doublas B-26 "invader"
personnal collection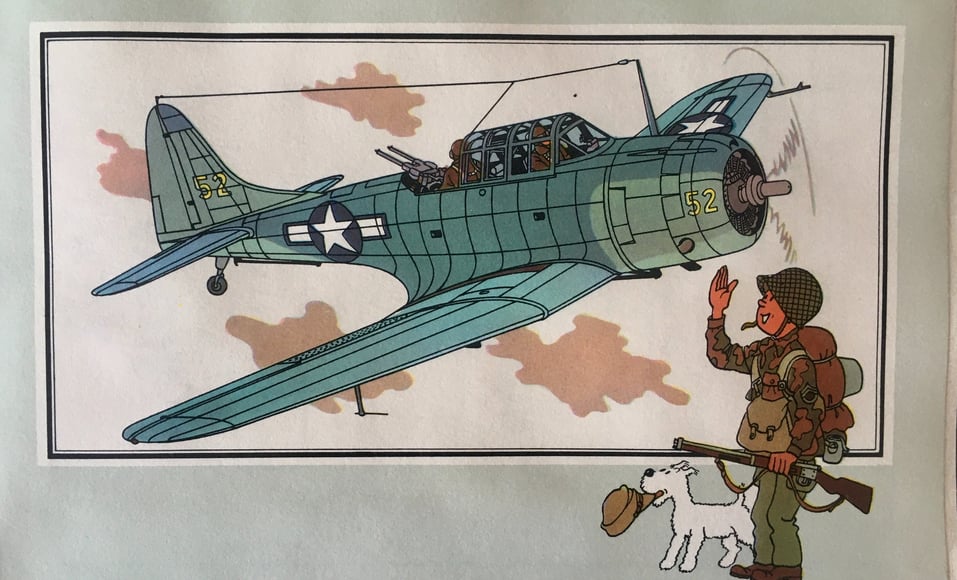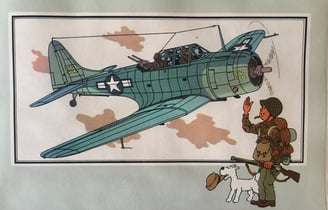 Tintin in the Marines with a Douglas A-24
personnal collection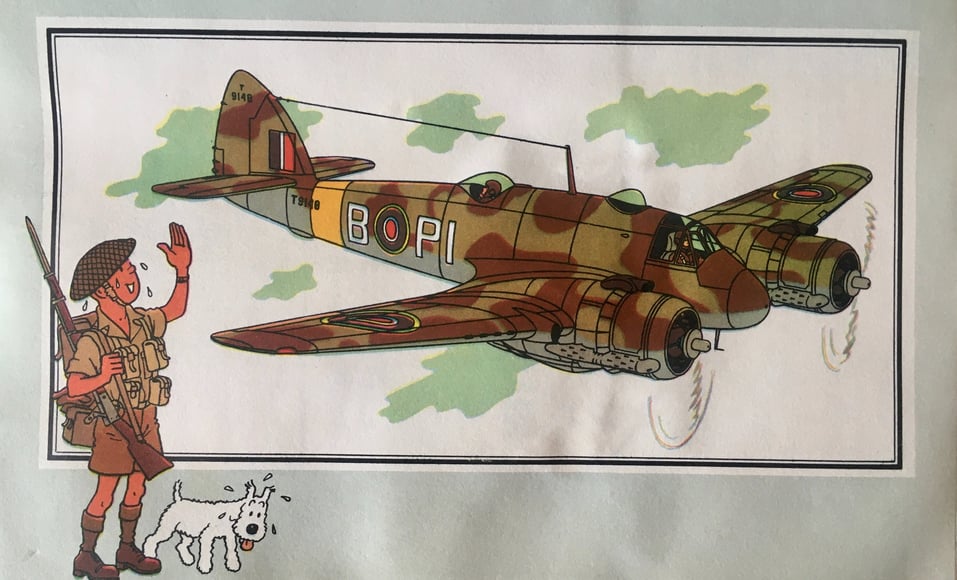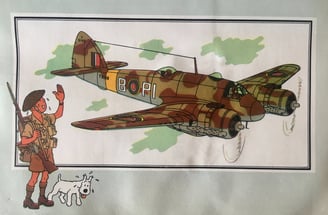 Tommy Tintin and a beautiful Bristol Beaufighter, very versatile plane
personnal collection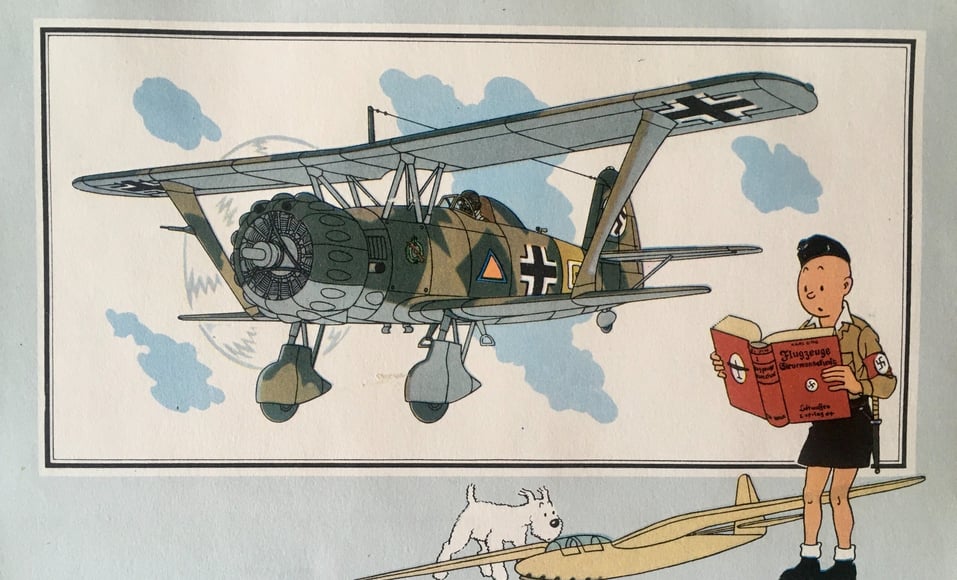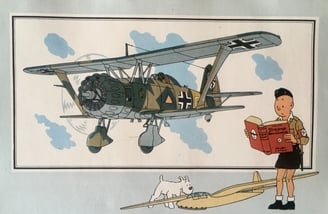 Dreaming of being a Luftwaffe pilot, Tintin as a hitler's youth member and a henschel HS-123 B from before the war
personnal collection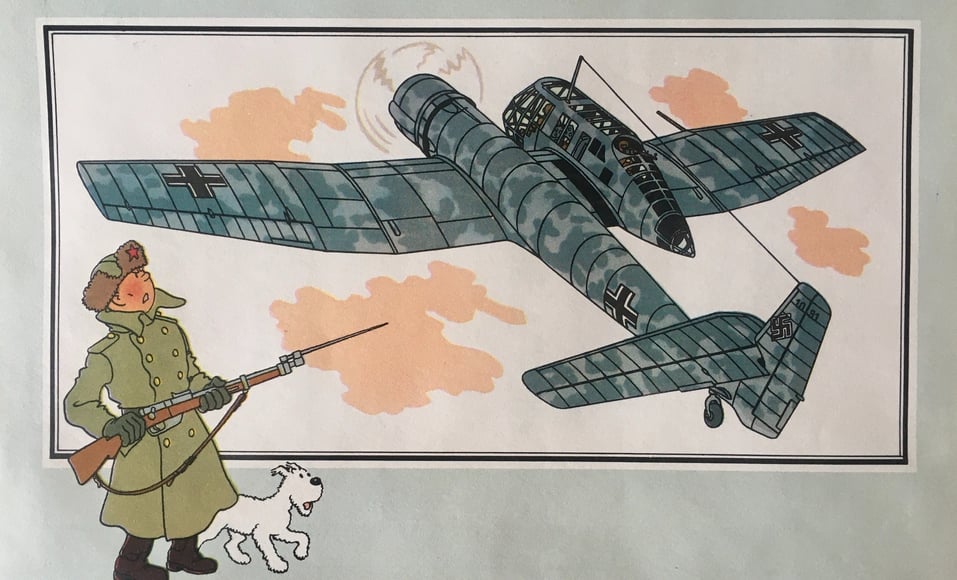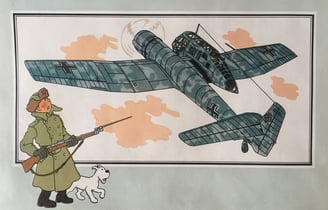 Red army Tintin, looking at a very unusual german Blohm-Voss BV-141
personnal collection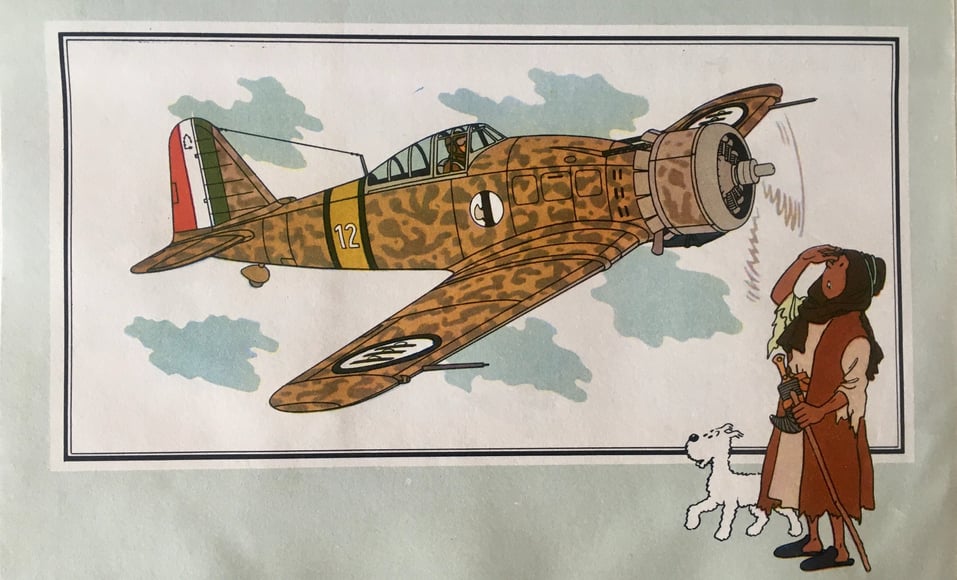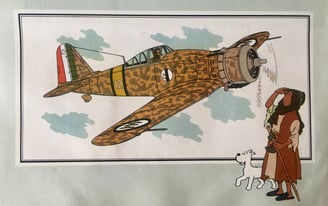 Bedouin Tintin watches an italian Fiat G-50 Freccia in its north-african paint scheme
personnal collection